A tool I utilize to help stir-up stagnant energy in my life, move through perceived limitations and manifest the life I desire is a 100 day challenge of chosen tasks, principles and/or whatever else is fitting at the time.  The challenges I have done to date and the one I just began on January 1st have almost entirely been comprised of daily ritual type items towards better health and lifestyle.  However, as I write this, I absolutely recognize and vow this is a tool which could just as effectively be used to grow your business, heighten your relationship(s), harness a budget strategy and beyond.  The possibilities are only as limited as your imagination and commitment.
The overarching idea of this challenge is to dissect out parts of your life that may need help and begin to focus on them.  My aim is to eat this elephant one bite at a time and really iron in the small daily actions that make a difference and lead to big results in areas I have chosen to focus.  You can always do 1 more action and in that way the game is always winnable!  In the past, my 100 day challenges have been of 1 or 2 items.  This round I have chosen 6 and they are listed below:
No nuts.  

The rules:

 Do not consume any nuts and/or nut butters at home (this does not include coconut, hemp seeds, flaxseeds, chia seeds).  This also means I may not buy them as a snack when outside the house, however, if I am out to dinner and they come on a salad, no biggie.  

Why:

 I want to see and feel the health impact of reducing the anti nutrients, molds, etc., as well as the density of nuts.  I also was relying on them too much as an easy go-to food.
5 minute rebound/lymphasizing.  

The rules:

 Simple enough…hop on the rebounder for a minimum of 5 minutes everyday.  

Why:

 The numerous health benefits associated with rebounding both internally and externally, to ensure I stay active throughout the day and help myself take occasional quick breaks to reenergize.
5 minute body care.  

The rules:

 This can be anything from stretching, rolling, mobility, sauna, massage, and the list goes on.  

Why:

 It is part of developing a healthy structure, I need it, there are positive mental/emotional effects and it provides another opportunity to break up the days duties and recharge.
Deep breathing/quiet time/meditation.  

The rules:

 At some point each day set time aside to focus on cadenced breathing, sit or lay in quiet stillness and/or work on meditation.  This first week I have been taking 20 deep breaths everyday.  

Why:

 For the several physical, psychological, spiritual benefits associated, to grow myself in these practices and tack on another regenerating break opportunity.
Have 1 green drink a day.  

The rules:

 Everyday have a drink loaded with green goodness.  This can be a green smoothie, a green juice, a wheatgrass shot, or even a simple scoop of green foods in water.  

Why:

 The health benefits and to ensure consistency.
Give something away.  

The rules:

 It must be intentional.  Somedays this will be as simple as a hug and other days I will really stretch myself.  

Why:

 To take me outside my comfort zone and encourage myself to take actions I may not typically take if I weren't conscious about it.  To level up my giving and strengthen my connectedness.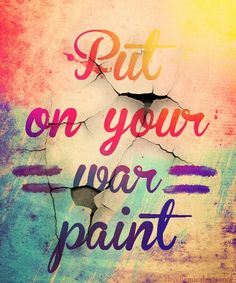 There it is friends!  Everyday for the next 100 days I am committed to these actions.  Now, the catch, if you choose to develop a challenge of your own, is if you happen to miss a day due to choice, forgetfulness or whatever…you must restart the challenge at day 1!  Put yourself on the line to make great changes in your life.  Set rewards along the way, anchor an accountability system and consider the repercussions of not fulfilling on your word.  I recommend you establish rules or else it will be too easy to cheat as well as your why or else you will lack motivation.
For me, the items listed above are ones I'd like to have as foundations in my life and therefore the requirements are merely starting points.  I plan on working to increase the durations and magnitudes along the way and beyond.  The important thing…it got me started and I am committed.